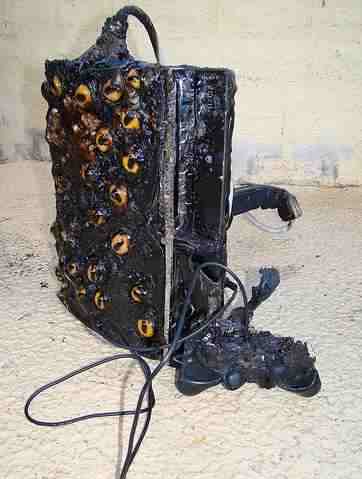 In February I posted my
sad YLOD story
, not that I was alone - most of you have/had original PS3s which boiled themselves to death this way...
My PS3 slim has over the last week, bugged out with a flashing red light on (literally) cold boot, I think the turn in the weather causes this. Press again to switch off, press again and it comes good - every time at the start of a session, i.e. when the PS3 is cold.
I've had a quick Google and it's mostly idiot forum posts I'm finding - any of you lot more experienced with this? Off to look for the receipt...
***Also - are you regulars cool to have your portable IDs addded at the bottom? Just say and I'll add them, it'll be cool to see you all there.***