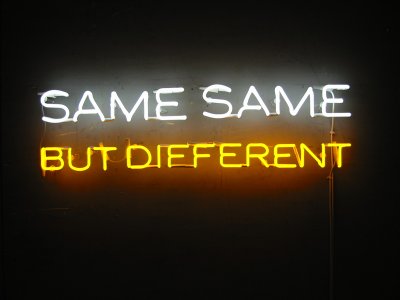 I've literally only played 3 matches (in Combat Training), but thought I'd give some very early impressions on Call of Duty Black Ops. Will update the post (probably tonight) after a few more games.
First up, Combat Training is an excellent addition and should be right up Tone's street. The few matches I've played have been on Hardened difficulty (3rd out of 4 difficulties) and the bots put up a stern challenge - using killstreaks well, using grenades/stuns effectively to flush you out if you are camping etc...You can even earn XP and CoD Points (more in a minute) in combat training, so you never even have to venture online to see all the unlocks and progression that the game offers.
I love the fact that killstreak 'kills' don't count towards your next killstreak. So if you've got a mortar strike it's no use hiding in a corner hoping that you'll get enough kills for your chopper gunner; you're gonna have to, you know, go and kill people with your gun (what a novel idea!).
CoD Points are the ingame currency used to buy pretty much everything. You still earn XP which is used to unlock things like guns, the emblem designer, clan tags, match types, challenges etc... but CoD points are used to buy everything else. Want a silencer for your M16? You don't have to wait until level 14 or you complete a challenge, if you've got 2000 points spare it's yours to buy there and then.
It seems like a great system so far. Do you pay for a weapon attachment, a new perk, some equipment or set yourself an ingame challenge?
Speaking of perks, Stopping Power has been removed so your gun's damage stat is fixed. I only have access to the basic guns at the moment and I'm rocking a kinda stealthy close quarters setup with a sub machine gun. Ghost is my main perk (invisible to spy plane), with steady aim and summat else as my 3rd. Got the default launcher as my secondary so I can take down air support. Yeah, I'm a nice guy on the battlefield!
I'm not quite sure on all the options but think you may be able to play this mode in splitscreen and over a LAN. I've heard rumours that the AI in the main campaign is standard CoD fare, but the bot AI is really nice. You can even set your bot names to show people on your friend's list. Rab (MrMonkey) and Sketch took me out a few times yesterday!
Finally, a quick word on graphics and multiplayer maps. I've heard some people say this game is ugly. Well it's not by any stretch of the imagination. Nice particle effects and good textures - yes it's not a massive leap from MW2 but everything is clean and crisp which is just what's needed for spotting enemies fleeing into the distance. Only tried two maps, Array and Cracked, but they were both really solid (particularly enjoyed the snowy, destroyed comms facility in Array), lots of terrain variety, some nice hotspots but always more than one way to enter/exit an area.
I can feel the addiction growing again. [pablo]